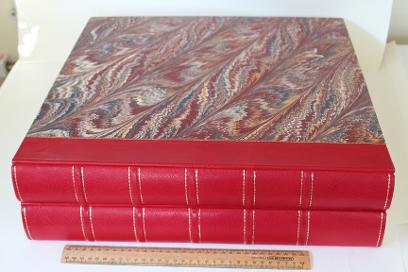 Two new large photograph albums with red Oasis leather spines and handmade marble paper covered boards.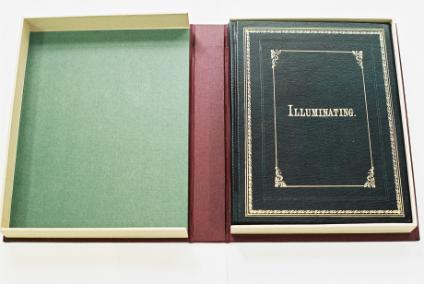 Clam-shell box made to house a new gold and blind-tooled leather binding.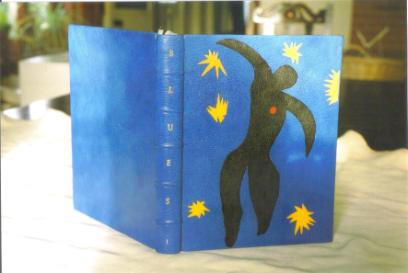 Modern design binding in goatskin with inlaid leather.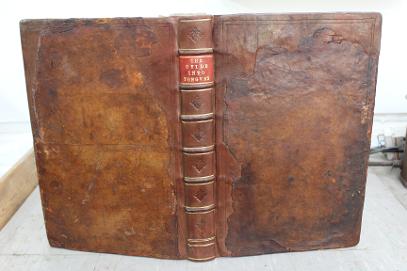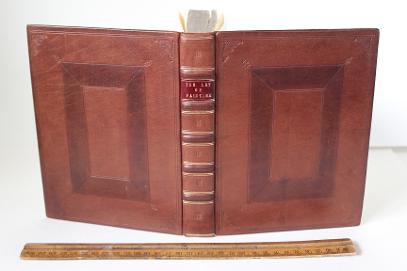 Full new leather binding on 1695 volume with Cambridge panels decoration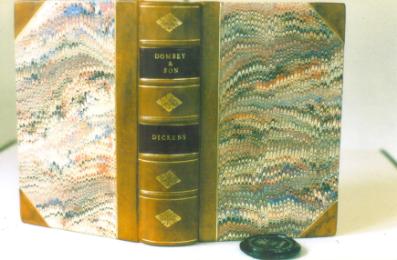 19th century volume re-bound in half leather and marble paper.
Cuckoo Farm Studios, Boxted Rd, Colchester, Essex CO4 5HH